Stephen D. Atkins, D.D.S.
38669 Mentor Avenue, Willoughby, Ohio 44094
Willoughby Family and Implant Dentistry

Your dental health remains our utmost priority along with the general health and safety of our patients and staff. We want to make your upcoming dental appointment as pleasant and safe as possible. This office will continue to follow the Ohio Stated Dental Board, CDC, ADA, and OSHA guidelines. Please be advised of the following changes:

1. We will adhere to social distancing guidelines and ask that all patients wear face coverings prior to and immediately after treatment. If you do not have a mask, one will be provided. There will also be a hand wash station upon entering our office.

2. Currently there will be no "waiting room". Please call our office upon your arrival and wait in your car. We will return your call and conduct a health history update and a COVID-19 pre-screening.

3. We will have a pre-screening questionnaire and take your temperature with a no touch forehead thermometer. If it is above 100.4 (which is the assumed inaccuracy) you will be asked to reschedule your appointment and consult with your physician.

4. Only minors and patients that require assistance will be allowed 1 extra person to be present in the operatory during treatment all other members of your party will be asked to wait in the car as there will be no waiting room.

5. Due to the amount of PPEs we will be wearing: face shield, double face mask, head covering, scrubs, and gowns, the office temperature may be a little cooler. Please bring a sweater or dress accordingly.

6. Prior to treatment we will ask you to rinse with a diluted hydrogen peroxide rinse.

We apologize for any inconvenience these new protocols may cause you. Please be patient and rest assured that we will strive to provide you with the best and safest dental care possible.

THANK YOU for your continued patience and understanding. We value you trust and loyalty and look forward to welcoming you back our patients, neighbors and friends.

Stephen D. Atkins, DDS

38669 Mentor Ave, Suite F

Willoughby, OH 44094

Phone: (440) 975-1008
Stephen D. Atkins, DDS
38669 Mentor Ave, Suite F
Willoughby, OH 44094
Phone: (440) 975-1008
General Dental Procedures
Cosmetic Dentistry
Advanced Dentistry
Fill out the contact form below and we will respond as soon as possible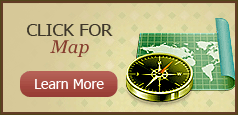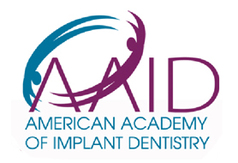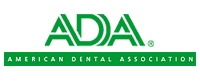 Welcome to the dental office of Dr. Stephen Atkins, DDS. If you are looking for a Cosmetic Dentist with specialties in Dental Implants, Teeth Whitening, or any other Dentistry skills in Willoughby, OH, then look no further.
Stephen D. Atkins, D.D.S.
Willoughby Family and Implant Dentistry